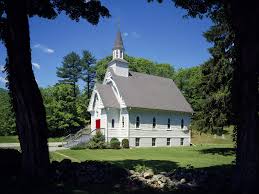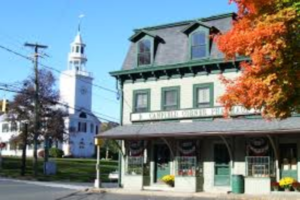 Woodbury is a small, picturesque, and traditional New England town nestled in the foothills of Litchfield County. Distinguished by beautiful homes and antique buildings lining Main Street—some from as early as the 1600s—much of Woodbury has been preserved over the centuries, creating a warm and welcoming atmosphere for residents and visitors alike. While this lovely thoroughfare is the heart of our town, Woodbury is much, much more than just our Main Street, with 36 square miles of lush, rolling countryside to enjoy and explore.
Woodbury is located about halfway between New York City and Boston, with Interstate 84 only four miles to the south of town, putting both cities within an easy drive. Waterbury-Oxford airport, with a 5,000 foot runway, is about a 20 minute drive. While we pride ourselves on our small size and scenic setting, the towns nearby are filled with all the conveniences of major stores and retail chains.
The town began with a set of "Articles of Agreement" which were drawn up and signed by the seventeen original settlers, including Sherman, Judson, Minor, Curtiss, Wheeler, Wyatt, Styles, Hinman, Jenkins, Johnson, Munn, Terrill, Knowles and Fairchild. Many of these names still belong to neighbors of ours. The town is a complete self-governing unit, whose authority and powers are delegated by the state.
We invite you to browse our town website
and learn more about our lovely community. Better yet, come visit! We'd love to have you, and we know you will enjoy our antique shops, our local businesses, hiking on one of our many wooded trails, or just relaxing with a stroll down Main Street. Oh, yes, there's one more thing we'd like you to know! Despite our small size and traditional architecture, Woodbury is home to some of the best restaurants in Connecticut! Just check them out on Yelp.com!
So, whether it's shopping, dining, antiquing, or the outdoors, we hope you can spend a few days with us, perhaps at a local inn or bed-and-breakfast, and discover how "Wonderful Woodbury" can be! We hope to see you soon!